June 2nd 2017
DOUBLE HEADER
Divian Mistry and David Roberts
How to create £5000 income per month without owning property in just a few hours per week

Credentials:
6 nearly 7 years focussing on rent to rent
11 active Rent To Rent deals
Completed over 30 deals in that time
If you could cashflow a minimum of £1000 per property, how many would you need to reach your income goal
and how would that change your life?
If you want to make money from property you don't own, with low deposits and no mortgages and do that fast then be here next month.
How To Grow An Income Replacing Property Portfolio so you can finally afford to get out of the energy draining, all consuming "Rat Race" and instead do what you were REALLY born to do.
How You Can Work Less Than 10 Hours Whilst Earning A Full Time Income so you can spend your time doing the things you always wanted to do with the people you want to spend time with.
How You Can Do This Even If Your Just Starting Out without needing large deposits, mortgages or loads of experience (I will show you how a complete novice has used the system and achieved great results).
The 3 MOST Important Components To Choosing Your Strategy to practically guarantee your success in the short term and long term so you can be sure that your business thrives from the Day 1.
How To Easily Find The Cash Flowing Deals That Will Free You From The "Rat Race" - they are sitting right under your nose, local to you and the people you do the deals with will thank you whilst building your assets and income.
How To Find Deals That Will Pay You £1000 Net Every Month so you can do less deals and get to your income goal much quicker.
How To Achieve Your Cashflow Goal In Only A Few Deals so you can achieve the freedom you deserve and have always wanted without having to start with £millions in the bank.
Divian when he first started used to often come to this meeting and I got him to agree to come and do this talk specially for you - he doesn't do public talks often and the last time he came the crowd LOVED it
AND
David Roberts of The House Crowd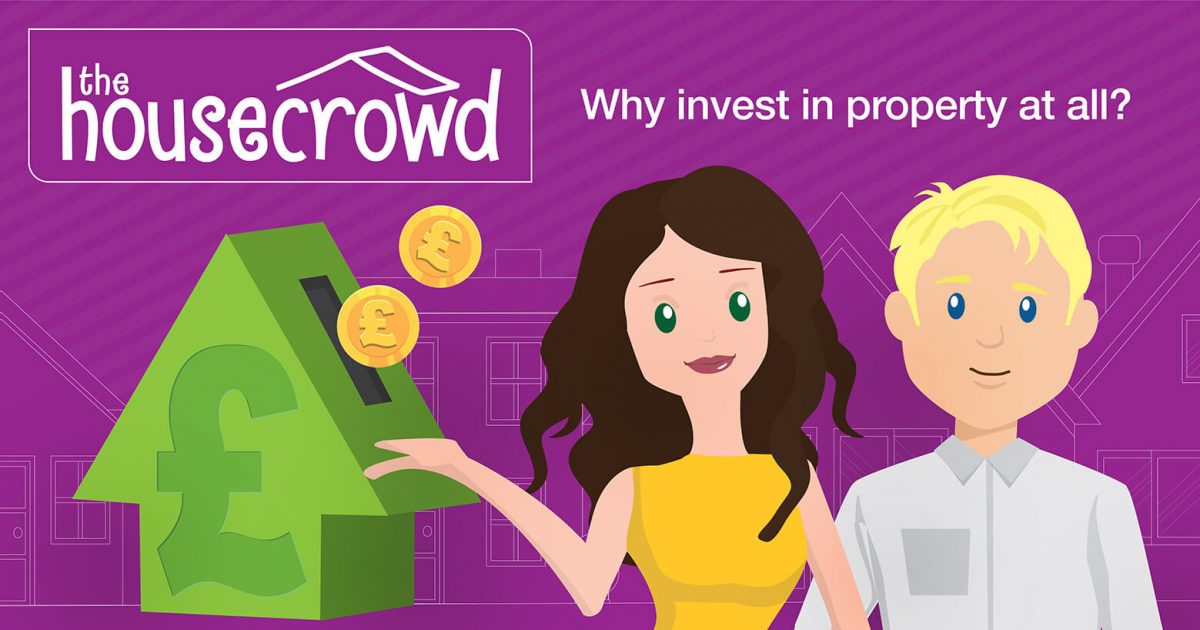 The House Crowd was founded in 2011 by Frazer Fearnhead and Suhail Nawaz. It was the first property crowdfunding platform in the world and has helped give rise to an industry that is forecast to grow to $250 Billion by 2020.
Our mission is to enable our clients to build a financially better future for themselves through the provision of market-leading property investments that deliver predictable and consistent returns.
Our Vision: our vision is to be recognised as the best provider of property crowdfunded investments in the UK
We strive to do so by presenting what is basically a dry financial product in a light-hearted, ever so slightly irreverent way, whilst educating and entertaining you along the way.
We do not believe investing needs to be boring so we try and liven it up a little. But, rest assured, we know that 'money isn't funny' - beneath the colourful cartoons, we take our business and your money very seriously indeed, working exceptionally hard to deliver the best returns to you we can.
AGENDA

18:30 – 18:59 ARRIVAL
19:00 – 19:10 GREETING AND POWER NETWORKING (SHARP)
19:11 – 20:30 SPEAKER
20:31 – 20:40 PRIZE DRAW
20:41 – X NETWORKING IN THE BAR
Upcoming Dates for 2017
JULY 6th
SEPTEMBER 7th
OCTOBER 5th
NOVEMBER 2nd